How to connect your device to Bluetooth
Congrats! You've just downloaded the Anova app! Follow these simple steps to connect your device to bluetooth and you'll be cooking in no time.
Step 1: Make sure your phone's bluetooth is on. This should be under "settings" in your phone. 
Step 2: After opening our app, you will be taken to our default screen- shown below. Simply tap on "Connect Anova" located on the blue bar on the bottom of the screen.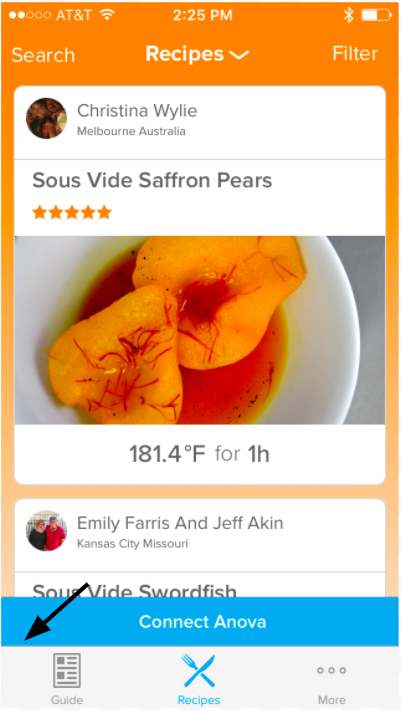 Step 3: Next you will be prompted to answer if the current and set temperatures are correct. If they are, tap yes. If they're not, tap no.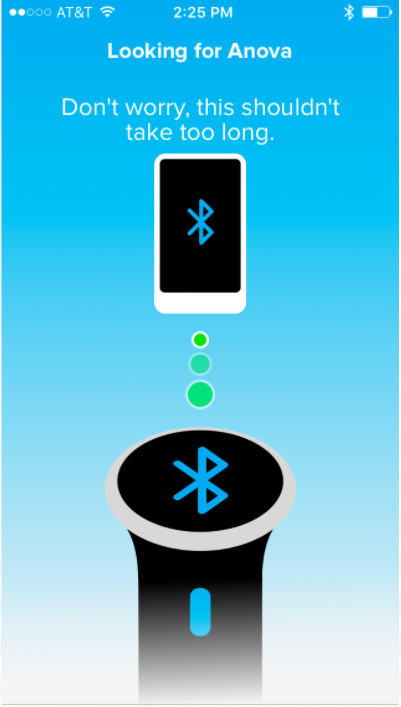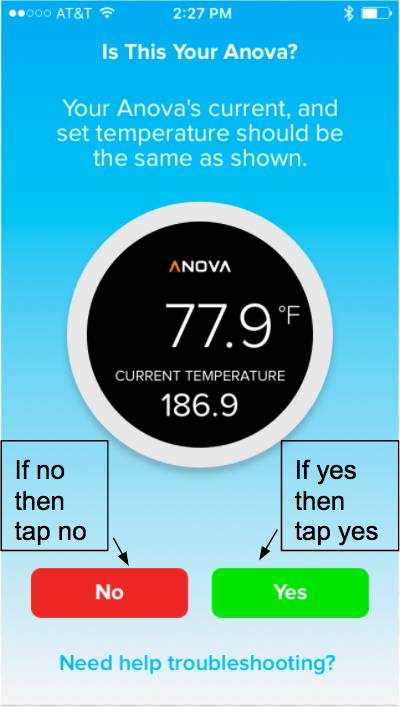 Step 4: After tapping "Yes" your app is now connected to the device! You can choose from a recipe on the app, or follow one of our handy Serious Eats Guides. Once you find a recipe that you like or a guide that you want to follow, simply tap the play button below and it will start preheating.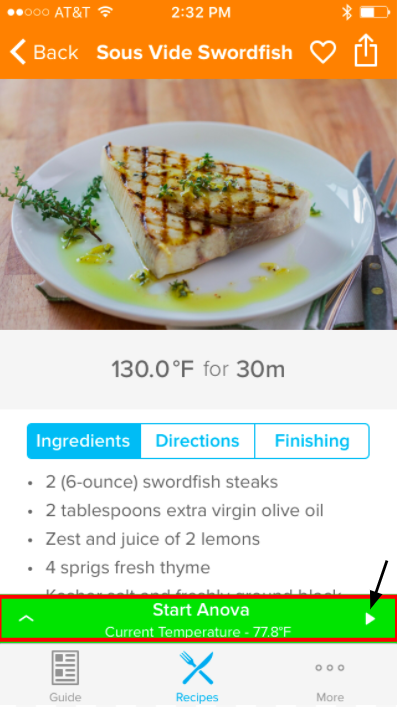 If you need help using your app check out this video.