Congrats, you've just downloaded our Anova app! Follow these simple steps to get set up and you'll be cookin' in no time:
STEP 1
Make sure Bluetooth is enabled on your phone.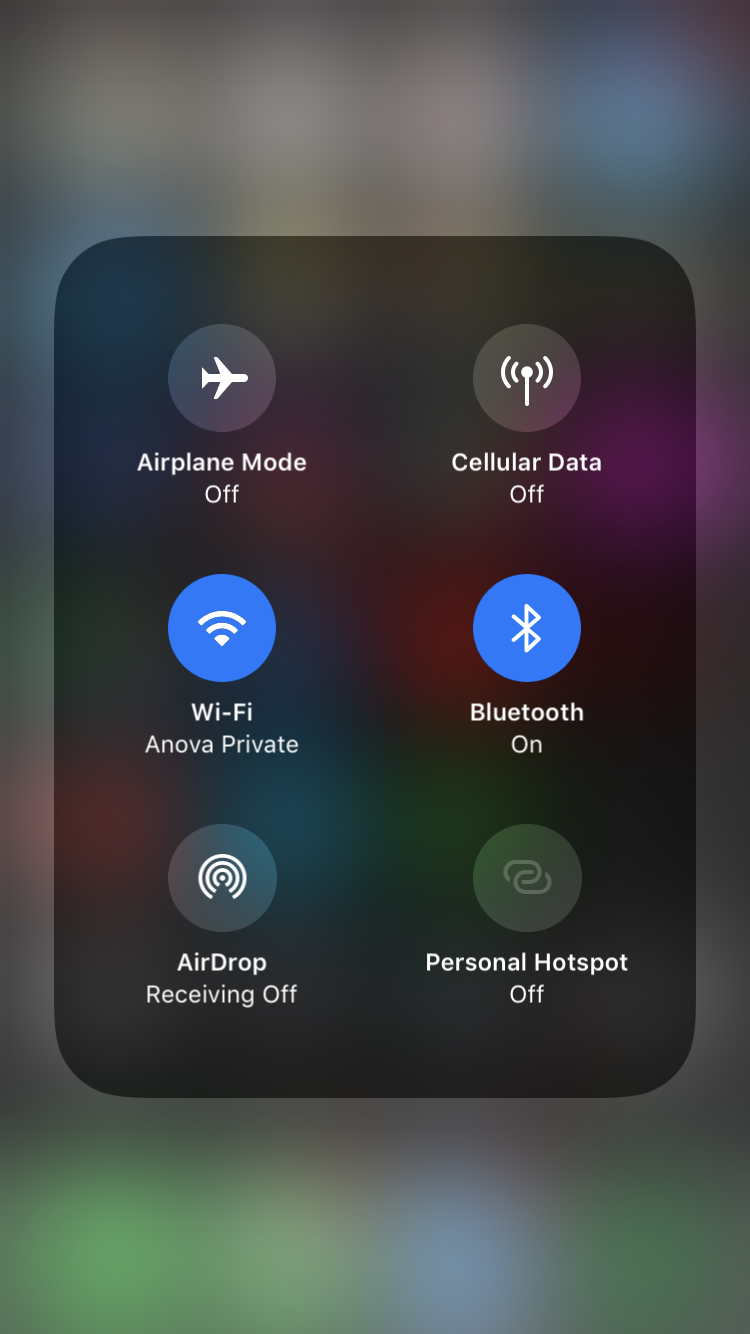 STEP 2
Open the app and tap 'Connect Anova' located on the blue bar at bottom of the screen.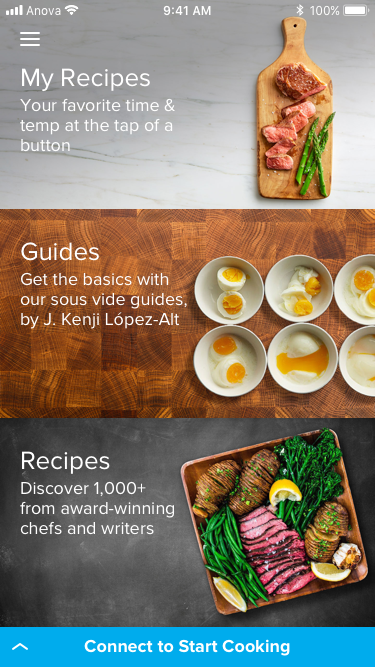 STEP 3
Ensure that the current and set temperature match in the app and on your cooker. If not, tap 'No.' The app will search for your cooker again. Tap 'Yes' once your cooker is found.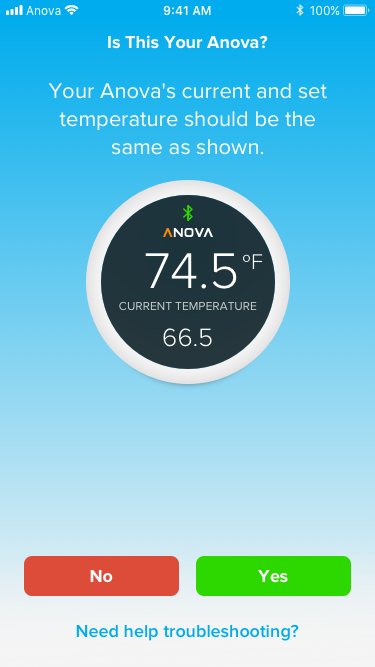 STEP 4
Your cooker will automatically connect to bluetooth.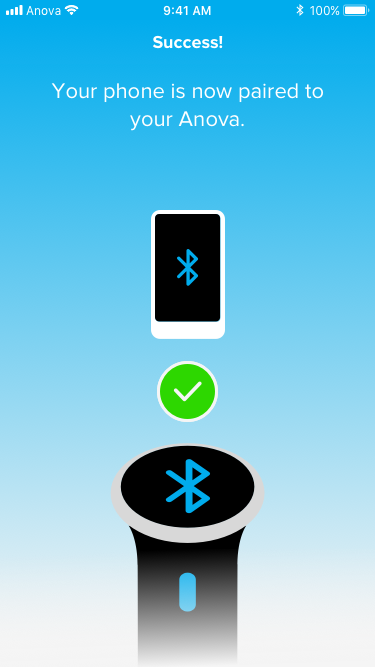 STEP 5
Once connected, you'll be taken back to the home screen. Notice that the bar at the bottom is now green. From here, you can access thousands of recipes, favor the ones you like, and remotely start your cooker from the app. For more information about how to use the app click here.