Within the Anova app, there's various recipes for cooking different types of food from beef to vegetables and beyond! To take advantage of this feature, you'll want to ensure your cooker is connected to the app first.
STEP 1
Open the app and either search for a recipe using the search bar at the top or scroll down to find various featured recipes.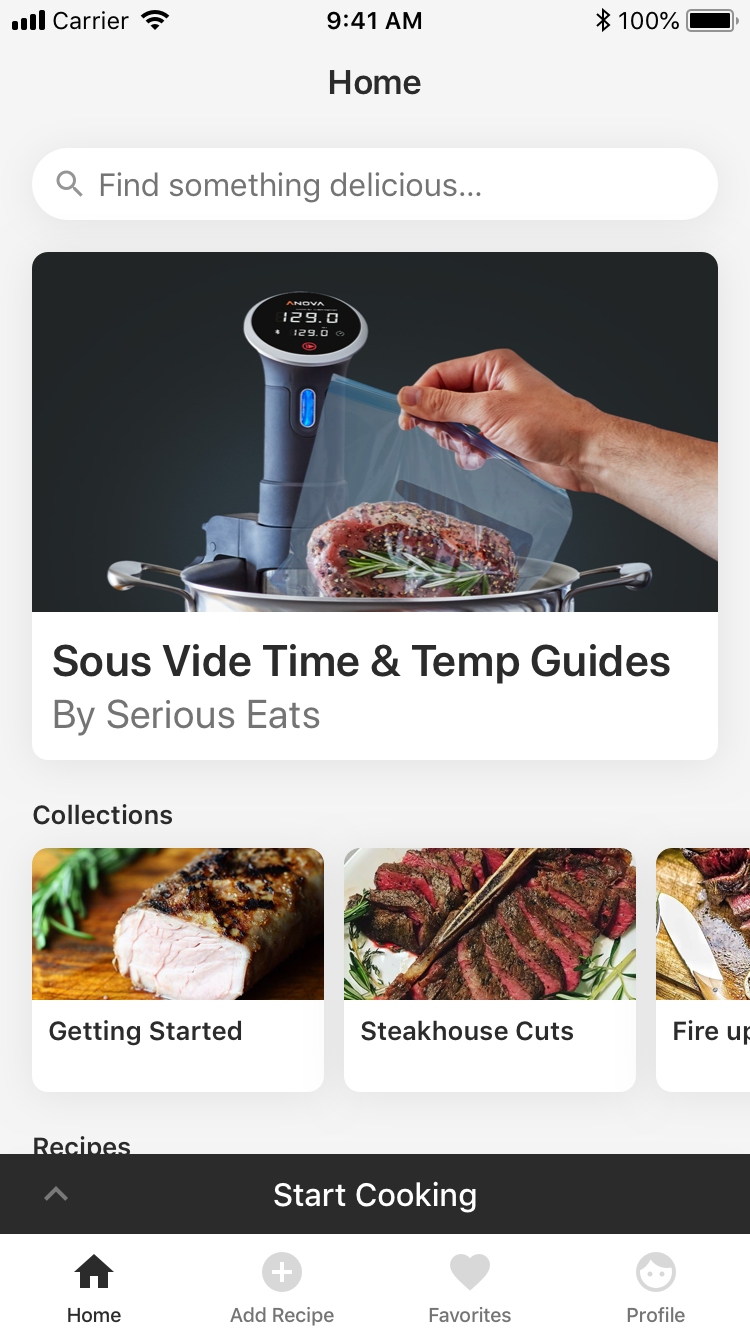 STEP 2
Once you've found a delicious recipe, tap 'Cook this Recipe.'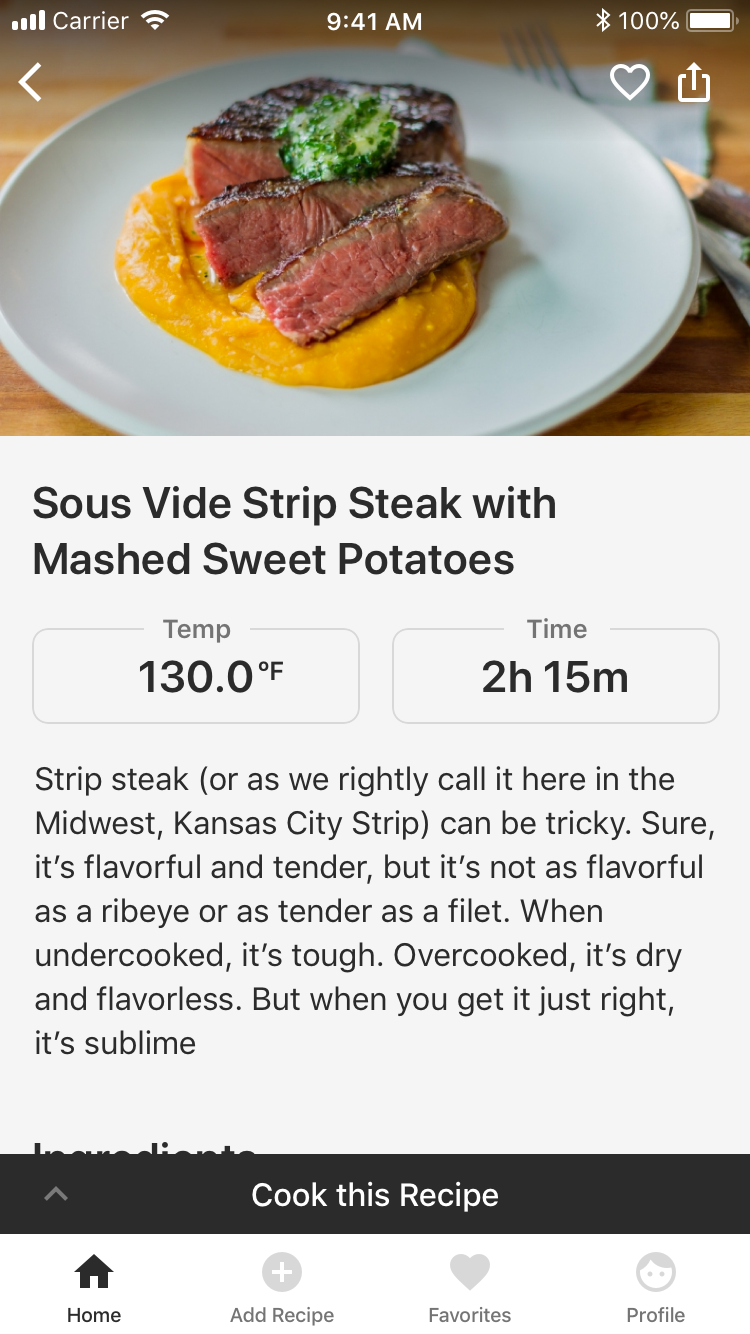 STEP 3
Time & temp will be shown. Tap 'Start Anova' to send these details to your cooker and initiate your cook.