Within the Anova app, you can cook remotely, meaning you can set your time & temp from virtually anywhere. To take advantage of this feature, you'll want to ensure your cooker is connected to the app first.
STEP 1
Open the app tap 'Start Cooking.'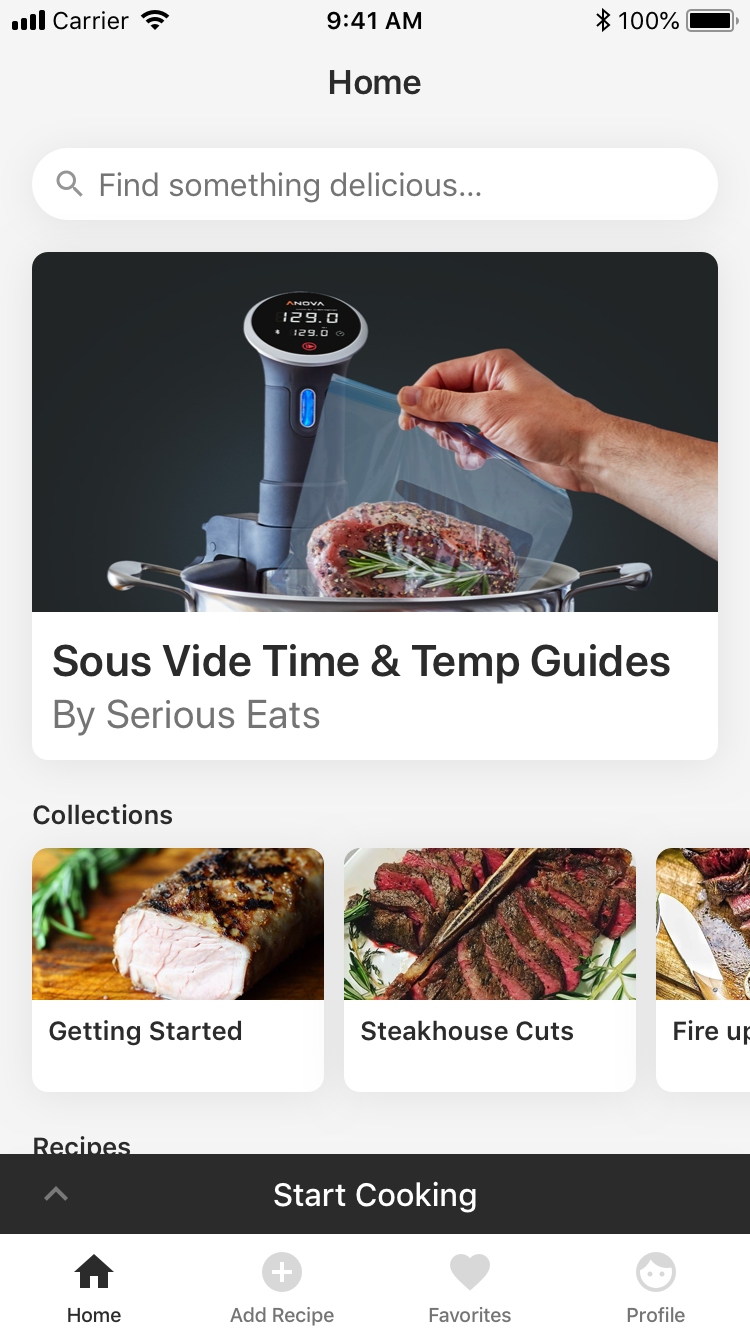 STEP 2
Tap 'Set Temp' to set your desired temperature and tap 'Set Timer' to set your desired cooking time.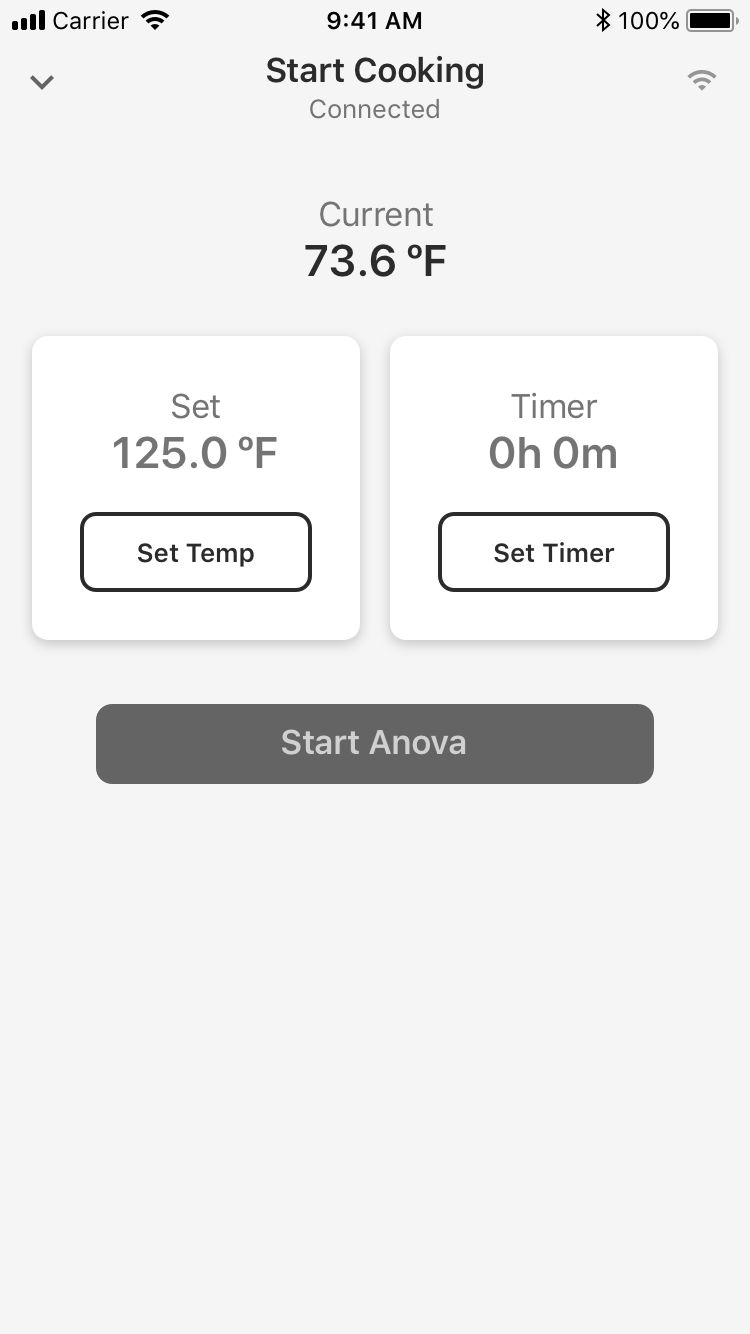 STEP 3
Time & temp will be shown. Tap 'Start Anova' to send these details to your cooker and initiate your cook.