Within the Anova app, you can create and save your own recipes. To take advantage of this feature, you'll want to ensure your cooker is connected to the app first.
STEP 1
Open the app and tap 'Add Recipe.'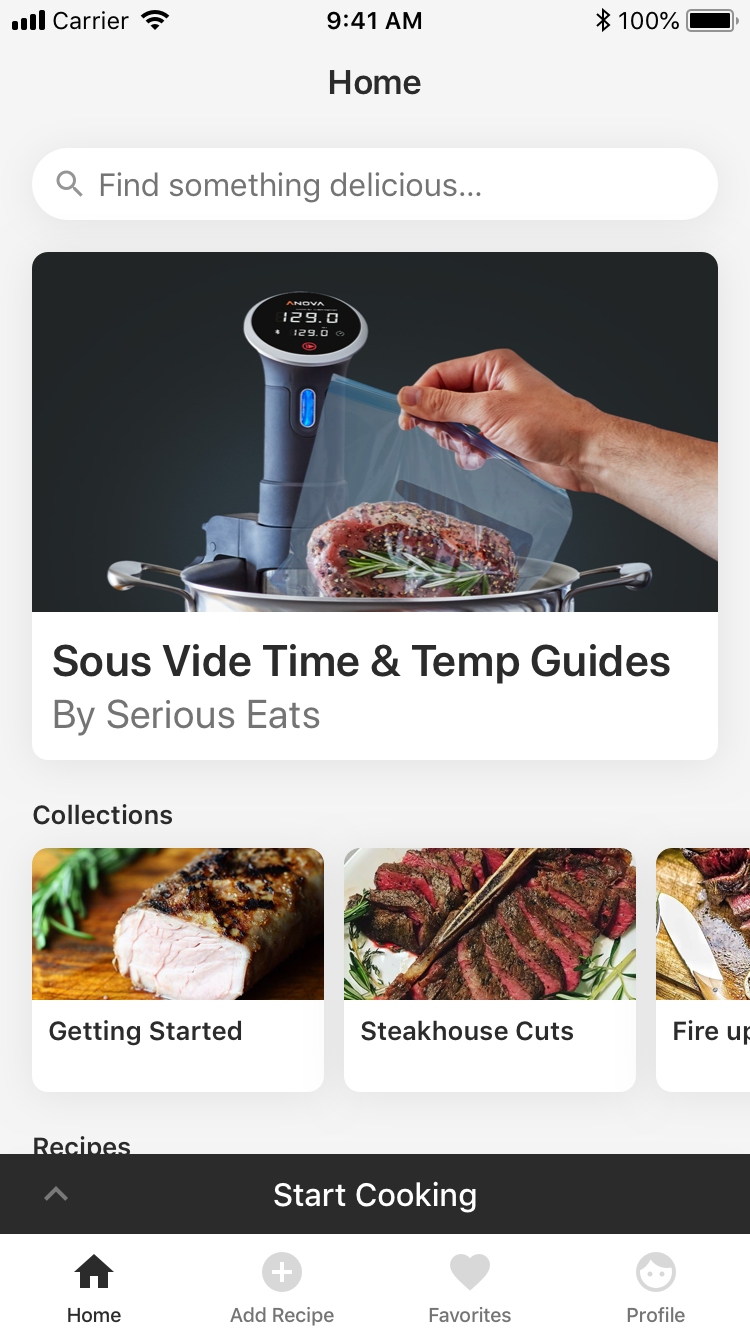 STEP 2
Add various details about your recipe including: a photo, title, temp & time, ingredients, directions, finishing steps, serving size(s), category, and prep time. After all details have been entered, tap 'Done.'
STEP 3
Your recipe is now saved and can be found in your Profile tab. To initiate a cook, tap on the recipe and tap 'Cook this Recipe.'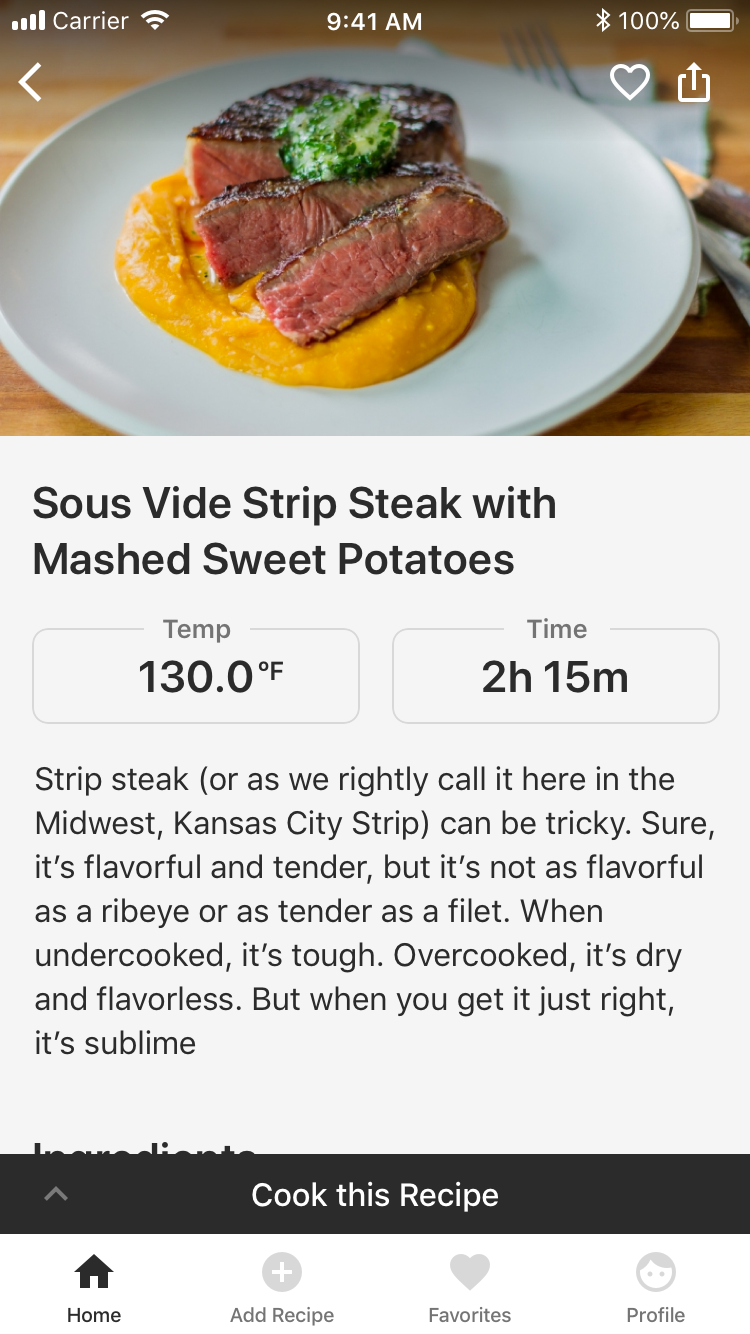 STEP 4
Time & temp will be shown. Tap 'Start Anova' to send these details to your cooker and initiate your cook.